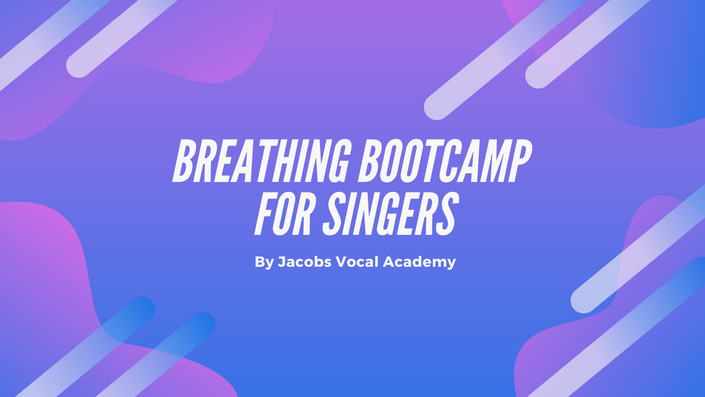 Breathing Bootcamp For Singers
Sing With Power, Beauty, and Control!
Do you find yourself straining for the higher notes when you sing? Does your throat sometimes get tired or sore after singing for a long time? Do you feel that you have a limited range? Or do you sometimes find yourself running out of breath at the end of a phrase? All of these problems can be solved through a better understanding of how to breathe properly while singing. Proper breath support and breath management will also increase the size of your voice and enable you to sing with more power and expression and less stress on the throat. It will even help you to sing more beautifully when you are singing very softly, and it helps to keep your pitch accurate too.
Your breath is the engine which drives your voice. The ability to access your breath in a natural way is essential to a strong and healthy vocal technique. The study of breathing properly to sing can be very complicated, and even if one understands it scientifically, it can be very tricky to actually implement physically. It is an area where different voice teachers may have different approaches, some based more on anatomy and some based on using imagery to "trick your brain" into freeing your voice. Singers who have had little or no formal training often hear phrases like "sing from the diaphragm" or "breathe into your stomach" but many are hard-pressed to actually understand how to apply these ideas to singing.
This course avoids all the complicated theory and cuts right to the heart of the matter. It is simple to understand and simple to apply, and relies on basic fundamentals. The information contained in the course is stuff that any good singer knows about, and comes from conventional wisdom about singing which has been passed down for generations. No fancy new methods here, just tried and true techniques.
The course is about developing an awareness of good posture and body alignment, and on allowing the breath to flow freely to the voice. It also stresses the importance of maintaining a consistent connection to the diaphragm, and contains exercises to strengthen that connection.
Your Instructor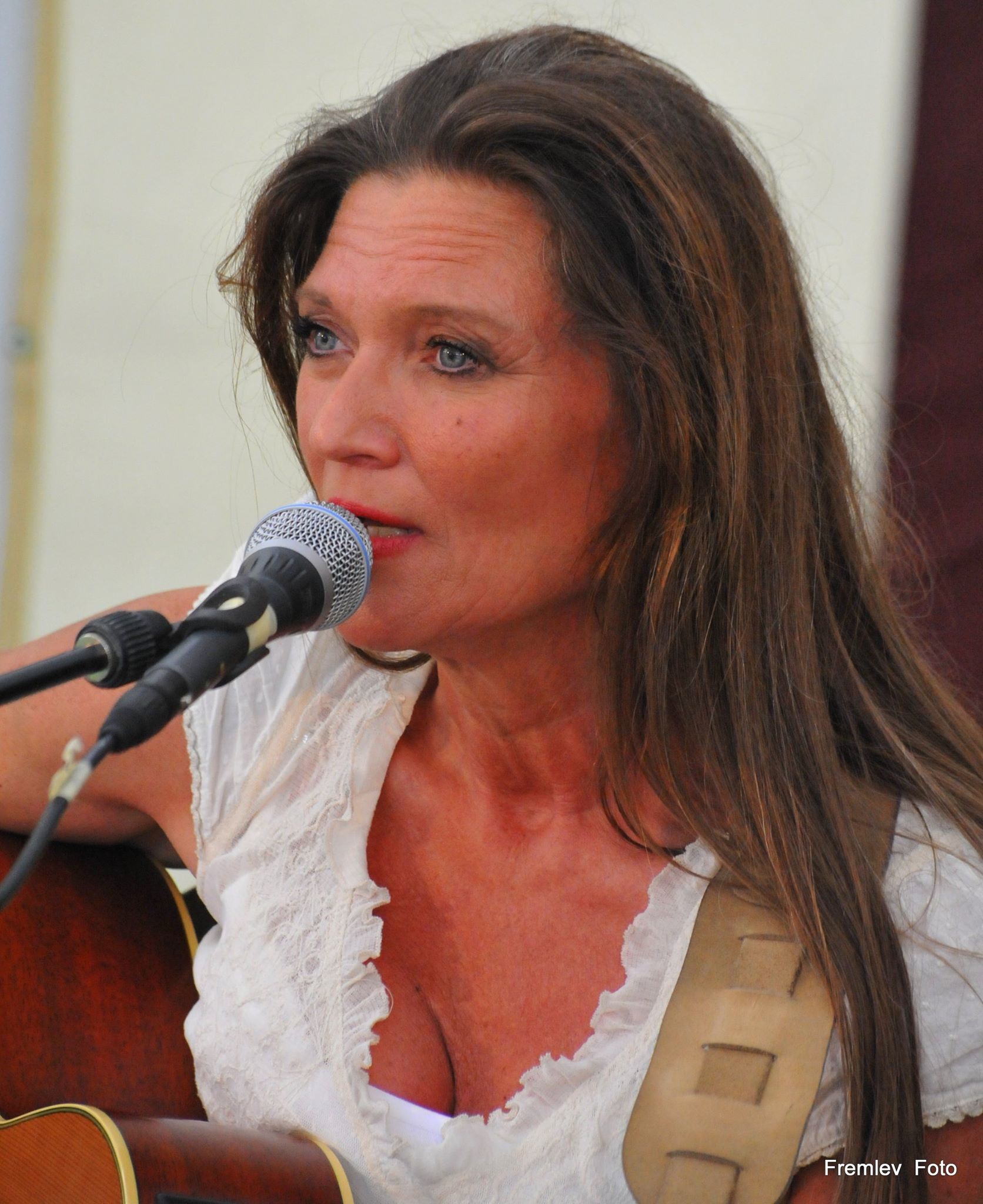 My background
I was a late starter, being 22 years old when I started singing.
Now I am 50+. From the late start it took of very fast. As early as three years after I started singing, I had my first solo concerts. Because of being an adult, when I started, I can easily remember what getting knowledge meant for my singing. From the start I remember the feeling and aha experience when I first became aware what it meant to sing in pitch. I remember what it was like – not to know. It was like trying to find way in a dark room. Luckily it was easy for me to transform the new knowledge to practice. I had a serious problem though; my voice became hoarse very quickly. Different teachers did not mention the issue – but then I met Kathrine Sadolin. I was her student for quite a while and I went to other amazing teachers too. I wrote a lot of songs and recorded a CD and was very busy being a singer-songwriter. I have always been seeking new knowledge. I wanted to know how things work and what they are made of and this is not only for singing and music, it is for all aspects of life. I like to communicate my knowledge and experiences to other people. I like to pass on the joy of singing, so it was a natural thing for me to start teaching. It is now more than 25 years since I started teaching. My pedagogical approach is that I believe knowledge is the base for remembrance. If you do not know why you are doing something, it is easier to forget. If you do what your teacher tells you to do, it will have a good effect on you. Throughout my career I have been teaching on all levels and I still find it amazing to teach students from the beginners level, to the top professional. This gives me a wide experience in what problems a student can have – even though all students are unique. I became more and more aware that the mental condition plays a big role in how your voice sounds. The mental condition has influence on how open and free of tensions you can sing. I found out that working with the deep breathing techniques could open up for mental processes. So 15 years ago, I decided to take a 5-year psychotherapeutic education. Body, soul and voice are connected. On top of that I also have an education as masseuse, hypnotherapist and hypnotist. I work with people who want to be seen and heard, but on the other hand not want to be revealed.
Frequently Asked Questions
When does the course start and finish?
The course starts now and never ends! It is a completely self-paced online course - you decide when you start and when you finish.
How long do I have access to the course?
How does lifetime access sound? After enrolling, you have unlimited access to this course for as long as you like - across any and all devices you own.
What if I am unhappy with the course?
We would never want you to be unhappy! If you are unsatisfied with your purchase, contact us in the first 30 days and we will give you a full refund.